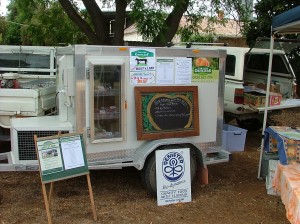 We have Taralee Orchards beef and lamb available for sale. Photo shows our new portable coolroom at the Wirrabara Market.
Our beef and lamb are grass fed, receive no veterinary products, and are processed under low stress conditions at a nearby abattoir.
We deliver the animal and pick up the packaged cuts of meat.
Please contact us if you are interesting in purchasing local grass fed low stress cuts of meat.