Book a cottage in the scenic, quiet and relaxing Wirrabara Forest.
Direct and longer duration bookings receive a discount rate:
Contact us on 0428 827 774 or email: info@taralee.com.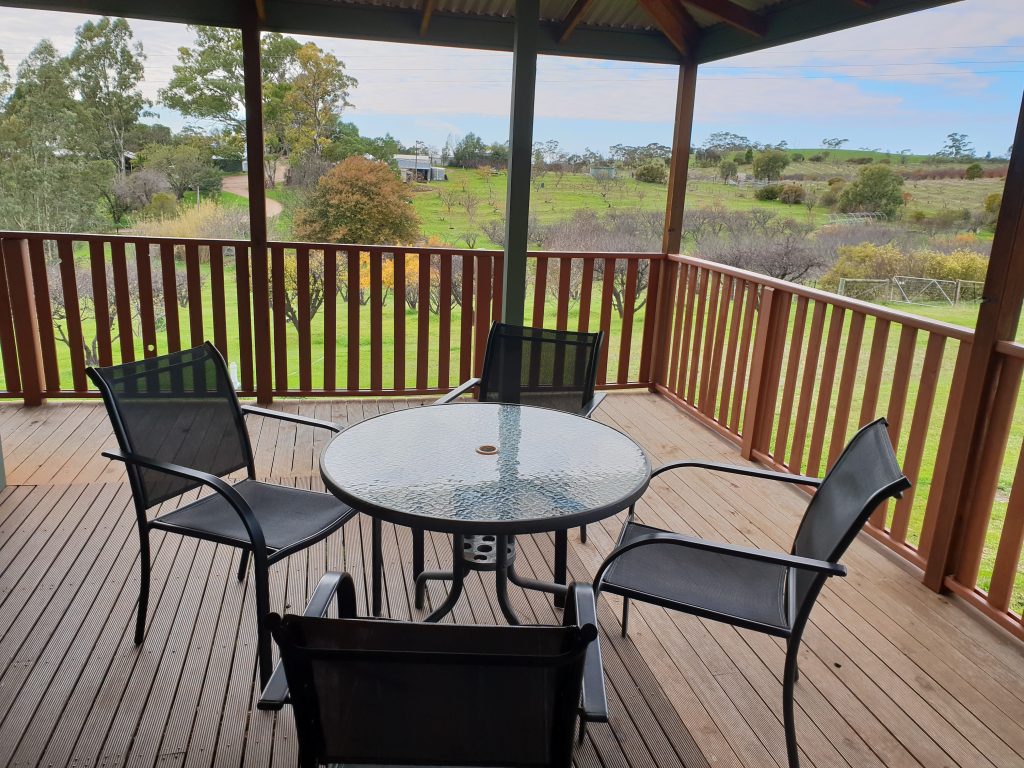 $140 per double per night
$100 per night for single person
$145 per night for two singles (two bedrooms)
$20 per additional adult
$10 per additional child
Please let us know if you wish to use additional beds
Account payable to:
Bank: CBA Port Pirie
Account: P Kretschmer
BSB 065-509
Acc No: 1008 8247
---
We require the first night's tariff as a deposit
Cancellation policy applies.
'Book Now' button requires full payment by credit card
Discounts do not apply to online bookings
Check in time: 2:00pm
Check out time: 10:00am
Please contact us if you have difficulty with the online booking service 🙂